The Lancaster United Methodist Church is fortunate to have an active United Methodist Women's organization. The women support the church and the local community as well as pledging financial support to worldwide mission projects.
Mission Statement
The organized unit of United Methodist Women shall be a community of women whose purpose is to know God and to experience freedom as whole persons through Jesus Christ; to develop a creative, supportive fellowship; and to expand concepts of mission through participation in the global ministries of the church.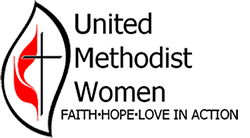 Officers:
Diane Breihan, Co-President
Nola Burns, Co-President
Robin Schacht, Vice President/Secretary
Becky Yager, Treasurer
Laurinda Circle:
1st Monday of each month, 2:00 p.m., Sept. – May
Contact: Mabel Moore
Ruth Circle:
3rd Wednesday of each month, 1:00 p.m., Sept. – May
Contact: Ruby Landon
Teresa Circle:
3rd Thursday of each month, 7:00 p.m., Sept. – May
Contact: Vicky Case
The three UMW Circles are actively involved in local, state and world missions. Within the church, the women work together to serve funeral dinners, visit shut-ins, write greeting cards, provide children's activity bags for worship, prepare communion elements and help with many activities throughout the year. Blankets from the UMW are dedicated to each baby baptized in the church.
UMW hosts an ice cream social in August and a fall festival in November to raise money for mission projects. They work cooperatively with Grant County Social Services providing gifts, mittens and warm clothing for local area families at Christmastime. Ongoing financial support is given to Northcott Home, UMCOR (United Methodist Committee on Relief), natural disaster emergency response programs, and several other United Methodist mission projects in the state and around the world.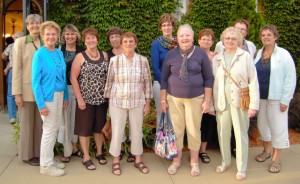 The women enjoy getting together for some group outings during the year, such as going to plays, concerts, or for dinner.
About the UMW
United Methodist Women is the largest denominational faith organization for women with approximately 800,000 members world-wide whose mission is fostering spiritual growth, developing leaders, and advocating for justice. It is a faith-based organization of laywomen within the United Methodist Church. We are organized for mission and our members are committed to growing as disciples of Jesus Christ in community with other women and building the lives of women, children, and youth. We have been in mission for more than 140 years.
From its beginning, United Methodist Women has focused on ministries with women, children, and youth. Each year our local UMW sends $1500.00 to our conference to help support programs and projects related to women, children, and youth in the United States and in more than 100 countries around the world. These mission initiatives include:
Providing opportunities for women to grow spiritually
Equipping women and girls to be leaders
Providing transformative educational experiences such as Schools of Christian Mission, the reading program, the seminar program
Organizing for growth and flexibility
Working for justice through service and advocacy
Close to $20 million comes from UMW members annually to support these mission projects and programs. Another $5 million is collected and used by local member units. This is the part where we actually see our money in action. Recently, the local UMW gave money to our church for debt reduction, to the Boscobel Free Clinic, to our local preschool, purchased pictures to enhance our fellowship hall, and purchased high chairs for use in the fellowship hall. Where does this money come from? All of you as you join us for the August ice cream social and the November fall festival as you purchase pies, canned beef, cook books, homemade cards etc. All the proceeds are used to support our mission and purpose.
The UMW are involved in other activities as well. We serve many funeral luncheons, have fun going to plays and out to dinner. We meet monthly in our unit Circles (Ruth, Laurinda, and Teresa). We visit shut-ins and the nursing homes. We prepare communion for worship. In November we have our annual fall festival.
We would love to have more women join us as members. You don't need to participate in a circle or be at all the events. We have a big at-large group whom we call on to help with events. To join the UMW, you just need to be a woman, a member of the UMC, and let one of us know you would like to be a member.
Every year the UMW recognizes church members who have contributed to the UMW or to our church as a whole. Each recipient receives a special mission recognition pin and money is forwarded in their name to our conference.